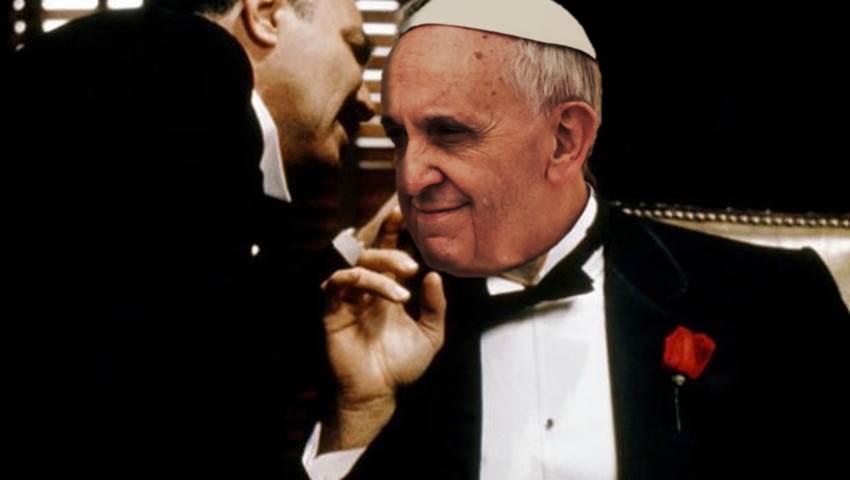 A few months back, Edward Pentin reported on a climate of fear in Rome.
Recently, we have read that the NaziChurch in Germany has even gone to court to prevent Kath.net from reporting on millions of Swiss Francs and the Knights of Malta. We`ve seen bloggers sued and priests silenced and now even perhaps a false flag, fifth column blog in Italy that has zoomed in global readership. Conversations are eavesdropped on through bugs and cell phone interception. Informants report daily information and priests, as recently the case in the Congregation for the Doctrine of the Faith, are disciplined and removed. Private conversations in Rome are overheard and the clerics called before the great Peronist Pope and rebuked, for they have offended the great Bergoglio.
The Church of Christ has been taken over by evil men who do not believe in Him as God. At best, these men are deists, but most likely, they are Satanists, or have at least, compromised themselves so much that he has possessed them.
Steve Skojec featured on his old blog, and during the election anniversary of Pope Francis on OnePeterFive wrote about, his reaction on the election of Pope Francis. It was startling to read the comments from hundreds of others who had similar feelings of unease and spiritual insight, physical reactions and literal fear as the Pimpernel.
Remember though, Jesus Christ has already won.
Your job is to do your part in the battle and to remain faithful to Him.